Recognising the RAVeL
Recognising the RAVeL
The RAVeL is officially defined as follows (Walloon Government decree of 30 January 2014): "The paths open exclusively to non-motorised users such as cyclists, walkers and horse riders, fulfilling sufficient conditions relating to width, gradient and surface to guarantee safety for users of all types, and set out either on a service path alongside waterways or major hydraulic structures, or disused railway tracks, or a path that already exists or is to be created, constitute the Réseau Autonome des Voies Lentes, known as the RAVeL (autonomous network of non-motorised paths)".
---
R for Réseau (network)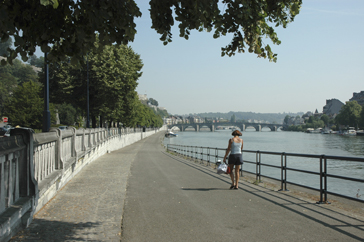 The network concept is an essential element in the design of the RAVeL. The aim is to develop a series of interconnected paths which will ultimately cover the whole of Wallonia. So the RAVeL is added to the two other highway networks managed by the Walloon Region: motorways and regional roads.
A for Autonomous

One of the main characteristics of the RAVeL is its physical autonomy in relation to other road networks. Apart from the various crossing points, the paths of the RAVeL are separated from all motorised traffic.
Ve for Voies (paths)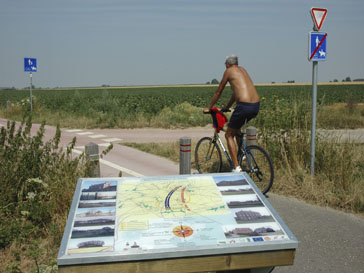 The RAVeL relies mainly on service paths alongside waterways and major hydraulic structures (commonly known as towpaths) as well as disused railway lines and old local railway tracks. These are public paths that are governed by the Highway Code.
L for Lentes (non-motorised)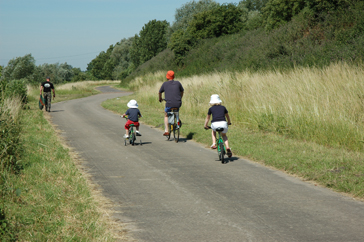 The RAVeL is reserved for slow, i.e. non-motorised users. These are primarily walkers, including people with reduced mobility, cyclists, roller skaters or horse riders when conditions permit. The speed limit is 30 km/h.
Electric bikes are authorised provided that the auxiliary electric engine has a maximum constant nominal capacity of 0.25 kW and its power supply is gradually reduced and eventually cut off when the vehicle reaches a speed of 25 km/h, or earlier if the rider stops pedalling.
---
Outside Belgium, the term greenways is usually used to refer to autonomous paths of communication reserved for non-motorised travel. So the RAVeL is made up of greenways, but this does not mean that all the greenways in the Walloon Region are part of the RAVeL. In fact, only the greenways managed by the Administration of the Walloon Region are integrated into the RAVeL.
---