Route signs
The routes, which cover more than 2,000 km along the RAVeL network and shared roads, are named and numbered. They form a continuous and ordered set of stages which you are advised to follow, although this is not obligatory. Each stage can be covered in one day and links towns and cities offering sufficient resources and services for users. Like roads intended for motor traffic, these routes have specific panels that serve as signs and waymarks.
La signalisation et le balisage des itinéraires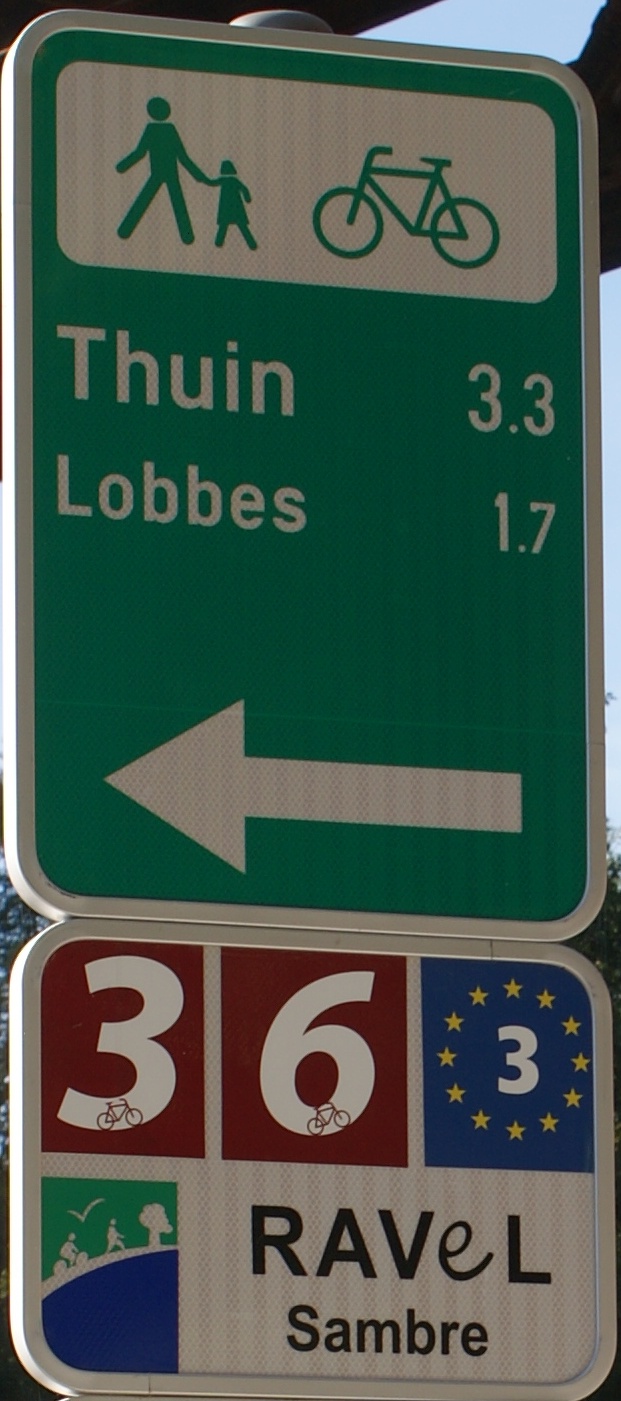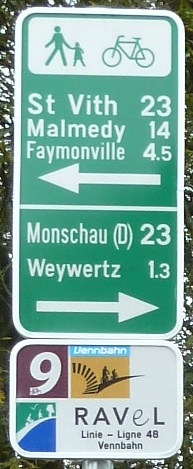 In Wallonia, the routes are gradually being provided with signs indicating the direction on a green background (formerly on a blue background).
These signs bear the logos of users for whom the route is recommended: walkers and/or cyclists and/or horse riders.
This panel also includes destinations at a distance (towns and cities, even those that are relatively far away, offering a significant number of services = 'Thuin') and nearby (next place along the way = 'Lobbes'), together with the distances and an arrow indicating the direction to follow.

Below the sign, a waymark or a plaque identifies the number or the logo of the regional or international route followed ('9' and 'Vennbahn'). When this route follows the RAVeL, the RAVeL logo and the name of the component of this RAVeL path are added, that is the name of the old railway line ('Line 48') or the water course followed ('Sambre').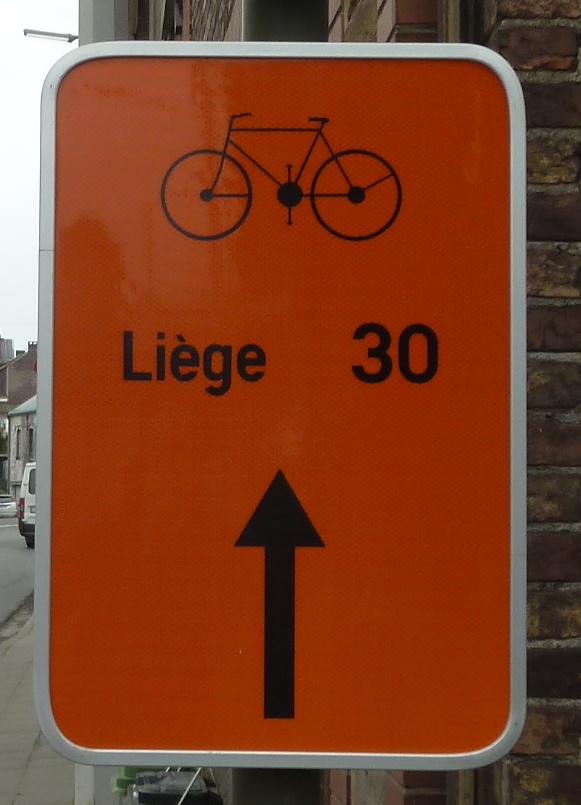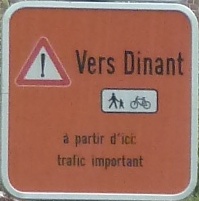 Occasionally the routes may be closed for a short distance so that work can be carried out (building site) or if particular incidents arise. In this case, detours are set up, indicated by orange signs. These orange signs are also used to indicate routes that are considered to be temporary and that follow roads shared with motorised traffic until the RAVeL path has been laid out.
Download the brochure explaining the signs:
---